Age will unfortunately come to us all and as we age this is highly noticeable from the appearance of our skin. That's about a lifetime of sun exposure, personal habits such as smoking and diet, and changes that happen with normal aging.
As you get older, you may notice your skin isn't as smooth or tight as it once was. It may also be drier, more fragile, and thinner than it used to be. With age, skin may also bruise more easily, due to loss of support around blood vessel walls that happens with age.
Below the skin's surface, losing fat in your cheeks, temples, chin, nose, and around your eyes may loosen skin and give your face a leaner look. If you lose bone around your mouth and chin, the skin around your mouth may pucker. Even the nose may change, if you lose cartilage there.
You may notice "lines" on your face, as early as your 30s and 40s, that result from the expressions you make. These include horizontal lines on your forehead and small, curved lines on your temples, upper cheeks, and around your mouth.
Even gravity plays a role. When the skin becomes less elastic, gravity makes eyebrows and eyelids droop, creates looseness and fullness under the cheeks and jaw (jowls and "double chin"), and lengthens ear lobes.
At Future Skin we have several treatments to help reverse the signs of ageing and to help maintain results.
Laser skin rejuvenation- this treatment can be performed on the face and most body areas, the procedures is to give your collagen levels in the skin a boost which will plump, firm, improve the texture and tone of the skin.
Prices start from £49.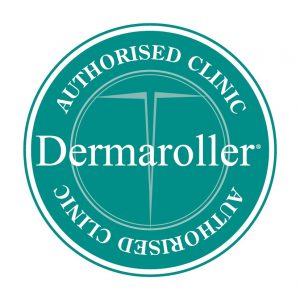 Dermaroller- GD Regenerate uses a process of advanced skin micro-needling to produce natural, long-lasting results in skin rejuvenation using the Genuine Dermaroller, a German engineered medical device.
The advanced micro-needling procedure is designed to stimulate your skin, encouraging it to regenerate and repair itself naturally, producing smoother, brighter, younger and healthier looking skin.
Prices start from £183
Anti wrinkle injections- Botox is a drug made from a neurotoxin produced by the bacterium Clostridium botulinum called botulinum toxin. It is used medically to treat certain muscular conditions and cosmetically remove wrinkles by temporarily relaxing the muscles. Botox can be performed for clients who would like a quick result.
Prices start from £150